Written by Robyn Holder

Robyn Holder

Published: 07 December 2020

07 December 2020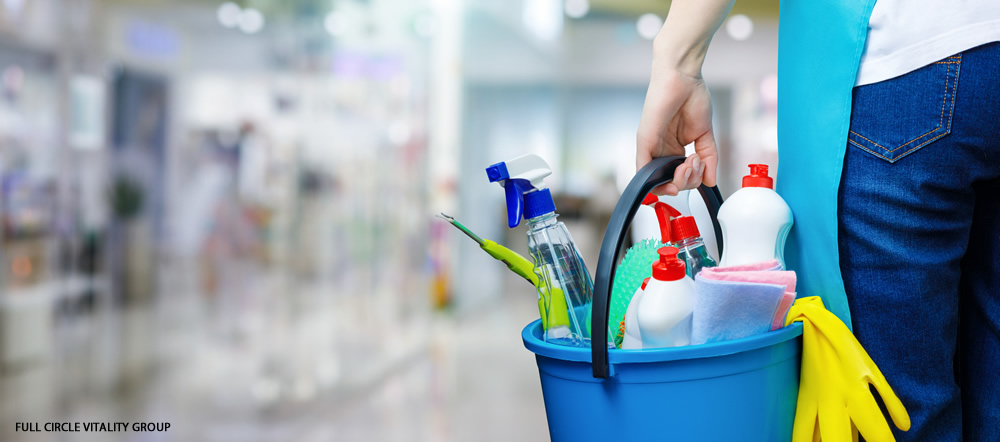 As we all move inside because, baby, it's cold outside!, we may be thinking it's time to do a bit more cleaning and disinfecting.  Personally, I feel the best way to clean is to hire a local firm to do it for me … but we all have times when we need a good product for a quick or thorough cleaning.
I follow the Environmental Working Group (EWG) and most of their directives.  They published a list of "Effective and Safe Products" they recommend for cleaning.  These are ingredients that are well-rated and have fewer ingredients.
Here is the list from ewg.org (in no particular order).  Follow the directions on the label.  Unlike most things I recommend, I haven't tried all of these.  Usually, I find recommendations from EWG to be spot on.  Use these to get that spot off!
Clorox:
Commercial Solutions Disinfecting Bio Stain & Odor Remover
Pet Solutions Advanced Disinfecting Stain & Odor Remover
Lysol:
Hydrogen Peroxide Action Multi-Purpose Cleaner and Wipes, Oxygen Splash
Hydrogen Peroxide Bathroom Cleaner, Cool Spring Breeze
Hydrogen Peroxide Multi-Purpose Cleaner, citrus Sparkle Zest
Power Bathroom Cleaner, Island Breeze
Purell
Multi Surface Disinfectant, Fragrance Free
Seventh Generation
Disinfectant Spray, Eucalyptus, Spearmint & Thyme, Fresh Citrus & Thyme, Lavender Vanilla & Thyme
Disinfecting Wipes, Lemongrass Citrus Scent
Disinfecting Bathroom Cleaner, and Multi-Surface Cleaner, Lemongrass Citrus Scent
Windex
Multi-Surface Disinfectant Cleaner
Multi-Surface Disinfectant Cleaner, Glade Rainshower
Next week, look for some VERY natural cleaning tips and recipes! 
To Your Vitality!