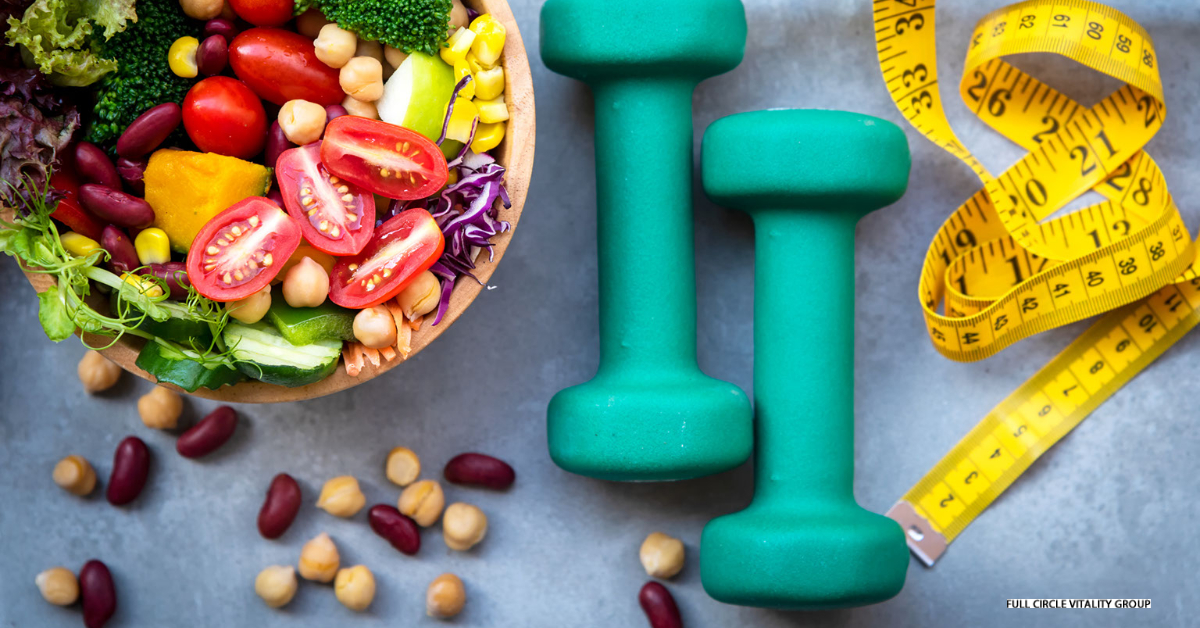 At the beginning of each year, many of us make resolutions to do things like work out, eat more healthfully, monitor our alcohol intake, etc. etc. etc.  These are always good goals to work toward!
However, do you know WHY it is a good idea to live a healthier lifestyle? 
Here are some solid reasons, from the T. Colin Campbell Foundation at Cornell University:
You will live longer, look younger, and feel younger
You will lose weight and have more energy and sleep better
You can prevent – even reverse – heart disease, while also lowering your risk of breast, prostate and other cancers
You will prevent and treat diabetes
See! You will preserve your eyesight for your later years
Your bones will remain strong and you will avoid arthritis
You could avoid surgeries
Good things that will be avoided – stroke, impotence, kidney stones, high blood pressure, Alzheimer's disease
You can alleviate constipation as well as improve eliminations
You will decrease your need for pharmaceutical drugs
These are profound reasons to stick to the goals you've set for the year, or to make a few health-related goals!  If this is daunting, set one new goal each week and make it a simple one.  You'll be happy you did! Call us if you would like some help.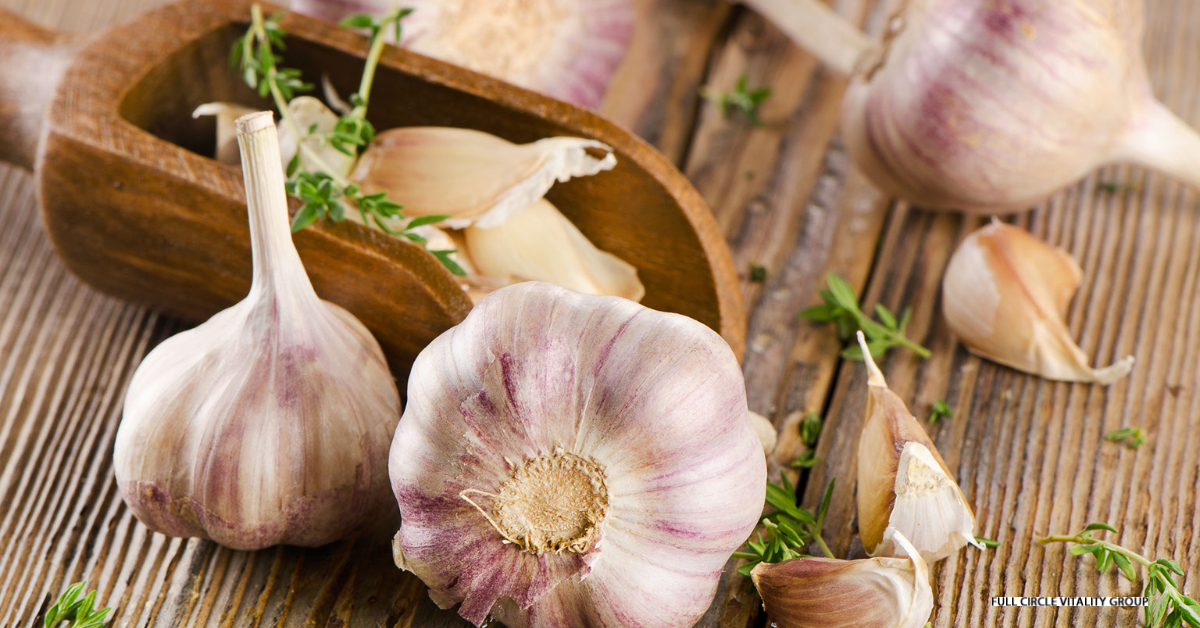 Garlic!
"Without garlic I simply would not care to live." - Louis Diat (1885-1958)
I call garlic the lover's spice, tongue in cheek.  My husband dislikes the smell and taste of garlic, but I keep telling him it's so good for us!  I don't think he's a believer yet.
Garlic has a storied history! It's one of our earliest cultivated herbs.  Native to Asia and then taken to the Middle East, garlic was a staple in Egypt, and was actually grown as a vegetable. It was eaten fresh, dried, or powdered. It is one of the most popular vegetables consumed in Mediterranean countries today.
Purple heads of garlic with about 45 cloves were found in Egyptian tombs.  It is believed workers building the pyramids ate garlic served on bread to keep up their strength – for 30 years! Since then, garlic has been used medicinally to treat everything from the common cold to athlete's foot.  And, of course, there is its reputation that it repels vampires!
Garlic has a myriad of medicinal benefits. Containing over 100 sulfur compounds, which give garlic its distinctive smell and flavor, the main phytonutrient in garlic is allicin. Allicin is released when garlic is sliced, diced or crushed.  I recently made a dish calling for 7 cloves minced, and after allowing them to sit for awhile to bring out the allicin, we had to open some windows!
Garlic's benefits:
It is anti-fungal and anti-bacterial
Has anti-clotting properties
Inhibits the growth of unhealthy cells and promotes cellular health
Benefits the cardiovascular system
Is a potent antioxidant and anti-inflammatory agent
Helps to balance blood sugar
Much, much more!
The greatest health benefits of garlic come from eating it fresh. And for maximum benefit, crush or press the cloves, and allow the garlic to stand for 5 to 10 minutes. This allows the health-promoting bioactive compounds to fully form – providing you with garlic's maximum benefit.
One of my professors, Dr. Elson Haas, touts garlic as an effective common cold fighter. He recommends using garlic at the first sign of a cold. Dr. Haas advises chewing raw garlic that is mixed with honey. This is quite pungent, but the most potent form of garlic. Do this when you won't be speaking in a group any time soon 😊.
In history, garlic was thought to foster love – hence this article during the month of love!  Give it a try!  If you and your sweetie both use garlic, no one will notice the smell….
To Your Vitality!