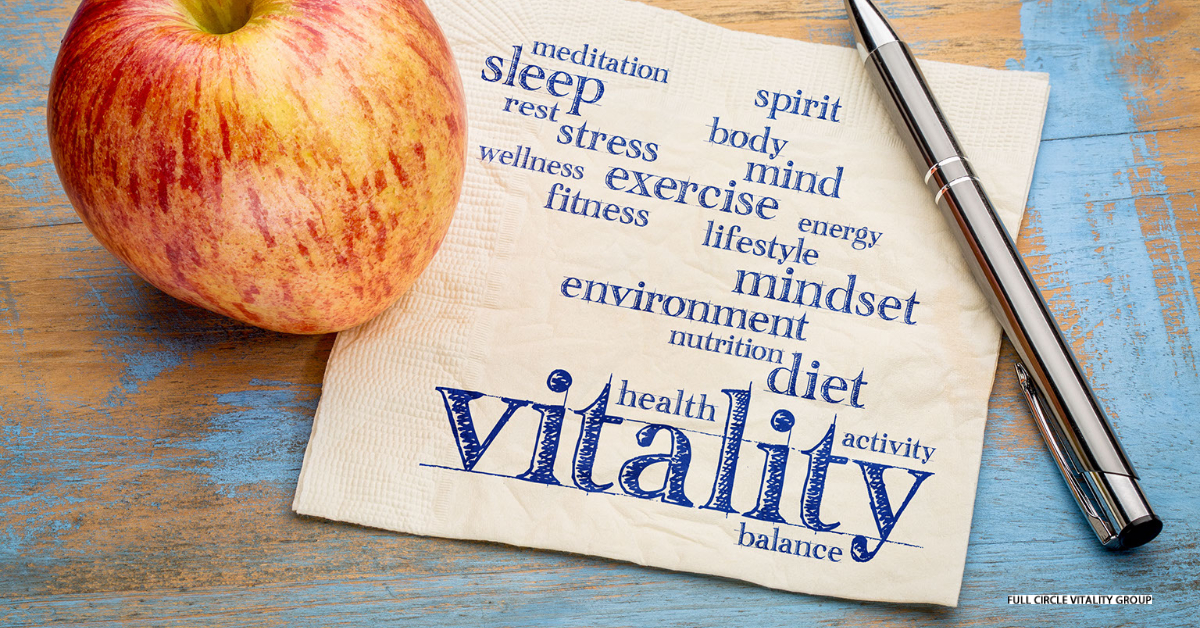 I like Clint Eastwood and his movies.  Clint is 91 years old, and in a recent interview, he was asked how he is so vital at age 91.  He explained some of this is genetics – his parents lived full lives into their 90s.  He also said much of his vitality can be attributed to staying physically active, good nutrition, and keeping his brain active. 
Gosh!  He could be a Full Circle Vitality client 😊.
Clint speaks the truth.  He voiced in his interview, "don't let the old man in!" Clients who have worked with me know I refuse to allow age to be an excuse for lack of anything – ability, mobility, energy, and vitality!  Just the opposite, I want them to embrace their age, and work to have a full life by combining good nutrition, quality movement, excellent sleep hygiene, and stress management into their daily lifestyle.
How to do this?  Here are some of my favorite suggestions. Follow a few!
Stop saying, "I'm getting old" or "This is what happens at my age" or similar phrases. Your brain begins to listen to these messages and sends them out to your body, and you will, indeed, feel old! Instead, start saying how great you feel….and leave age out of the equation.
Move more! Get down on the floor and stretch.  Take any stairs you find – even if you do it slowly.  Get a ball and play outside – kick it around, or play tennis, or join a kickball league!  Find a child and play with them – you'll both be happier for it.
Eat when you're hungry…but only when you're hungry. As adults, we often eat from boredom.  Eat good, filling, healthy meals, and you shouldn't be hungry in between meals, or at night.  And, drink plenty of water – oftentimes, we are thirsty, not hungry.
Eating nutritious foods can lower your risk of brain-associated diseases, like Alzheimer's, by 70-80%. Lowering your blood sugar with simple, real foods can help prevent dementia. 
Try some of these foods to boost brainpower: Berries, dark chocolate, salmon, walnuts, avocados, dark leafy greens, caffeine, eggs and water. Yes, water!  Water keeps your brain hydrated, which improves everything.
Exercise your brain to keep it in superb shape. Do puzzles!  Play mind games. Get a cool coloring book.  Breathe…
Think of all the things you know and all the experiences you've had. Think of what you've done with your life.  I'll bet it's a lot!  Stay young in mind and heart!  You're only as old as you feel – feel youthful and full of vitality!
Need a refresher to make your body feel good, too?  Try this recipe, with delicious pumpkin you can make yourself.  See last months' blog for a recipe!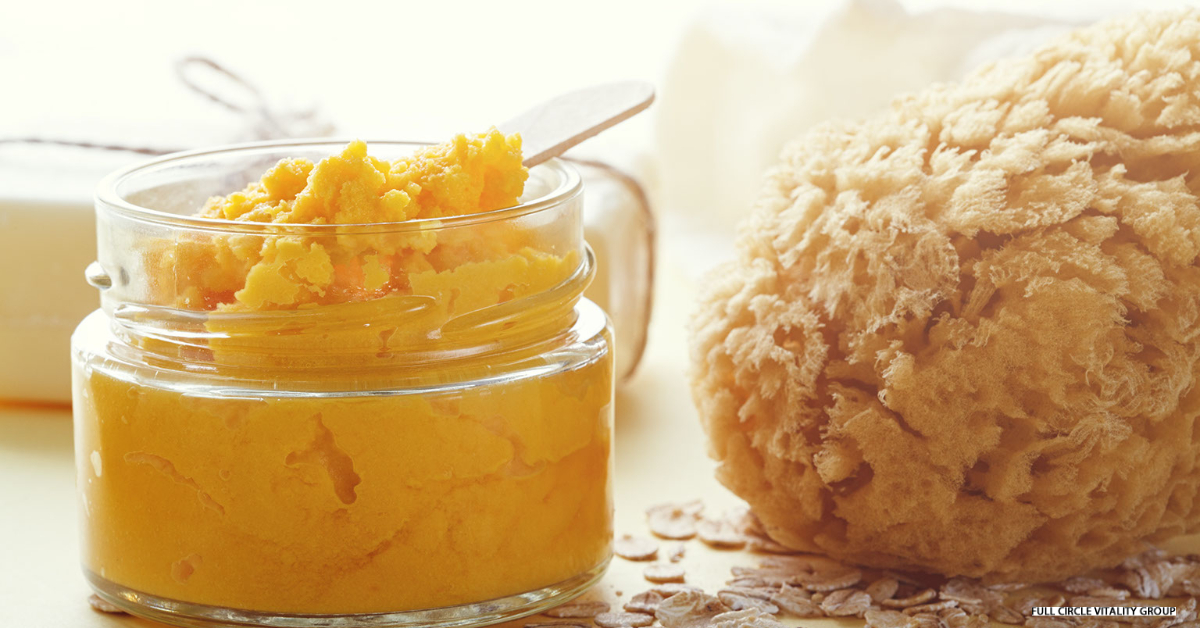 Honey Pumpkin Body Scrub:
¾ cup honey (preferably raw or local)
16 oz. pumpkin puree (not pie filling) – make your own from a real pumpkin!
1 cup baking soda
Blend ingredients in a mixer and mix well.  Apply the mixture with a washcloth in your next shower and feel it exfoliate your skin!  Rinse. 
This mixture is antimicrobial, and rich in antioxidants.  It will help to remove dead skin and let your body breathe from the outside!
To Your Vitality – from head to toe!