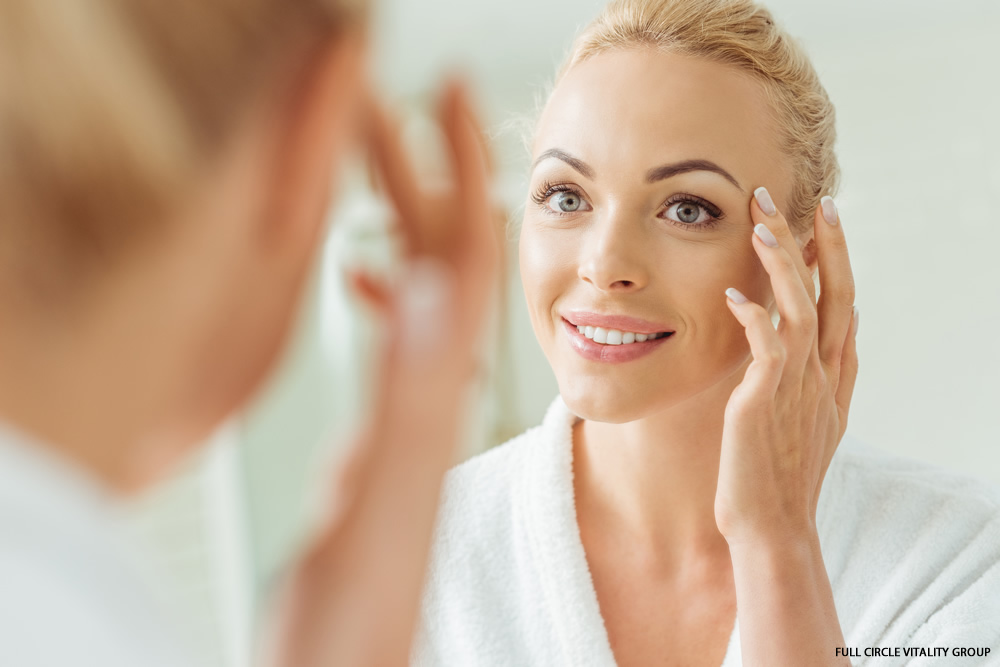 Your skin is your largest organ, and the organ we often neglect.  I'm guilty of this!  I take pretty good care of my face, but often simply just wash the rest of my body.
One great thing to do each day is to dry brush your skin.  Using a soft bristled brush, you start at your feet and brush your feet, ankles, shins, calves and thighs – always upwards – toward your heart.  Then move to your hands, and brush your hands and palms, wrists, forearms, upper arms, under arms, chest, and back (as best as you can!), again, always toward your heart.  Then, hop in the shower!  This brushing action cleanses your largest organ and also stimulates your lymph and circulation.  Try it – it's delightful!
Another thing you can do before your bath or shower is use a body scrub.  My good friend, Mandy Snody, gave me this recipe for a Do-It-Yourself sugar scrub that is wonderful! 
Sugar or salt scrubs will exfoliate your skin, allowing it to breathe.  Scrubs also stimulate circulation – always a wonderful thing – and help your blood flow to your extremities – always a healthful thing! Try this one as the seasons change, and your skin begs to be refreshed!
Ingredients:
2 cups granulated white sugar
1/3 to 1/4 cup of almond or coconut Oil
3-4 drops of Lemon Essential Oil
Instructions:
Mix together the sugar and almond or coconut oil, adding the oil slowly till you have a nice soft consistency that is soft but not too oily. 
Add the drops of Lemon essential oil and stir in.
Scoop the mixture into a pretty glass jar.
Rub on dry and tired skin to freshen. Gently scrub skin and then rinse with warm water.
Store for up to three months in an air-tight container.
Only scoop with a spoon or clean hands to prevent contamination.
To Your Vitality…and Soft Skin!