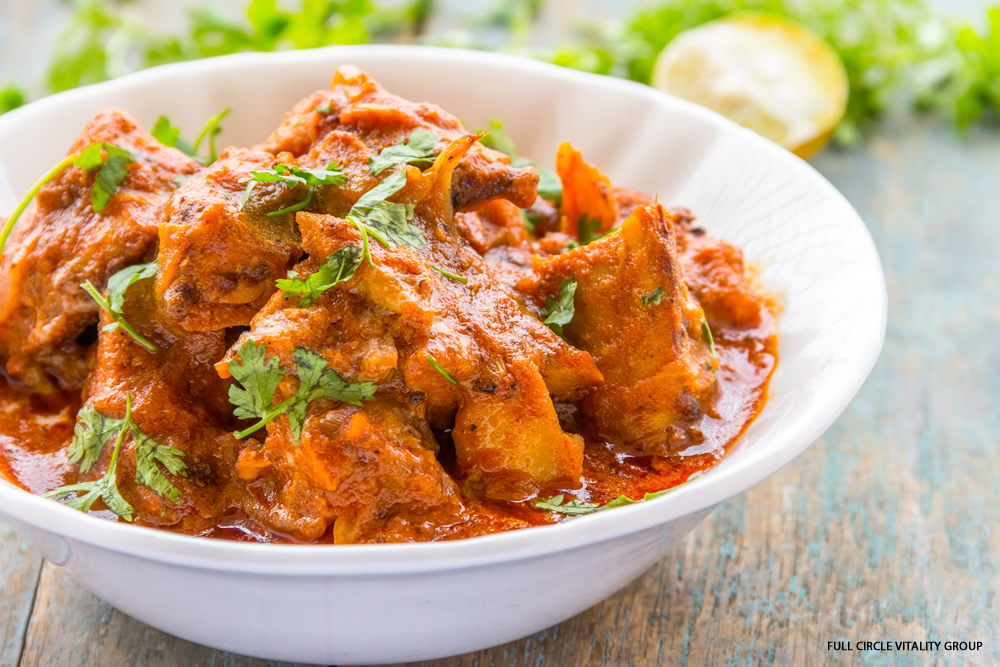 Chicken tikka masala, which means "creamy butter chicken" (according to The Defined Dish recipe site) is an easy and quick crockpot meal sent to me from my friend and business associate, Kara Hoy, who got the recipe from my niece-in-law and friend, Jennifer Ryan.  See if you can follow this line of recipe sharing! Both ladies swear this is a delicious and easy meal!
Enjoy it!  Perfect for a winter night that needs some warmth.
Ingredients:
2 pounds boneless, skinless chicken breasts (about 4 breasts, depending on size)
1 large onion, diced
4 cloves garlic, minced
6 oz can tomato paste
1 T minced ginger and curry powder (or Garam Masala)
2 T olive oil
¾ c. organic free-range chicken broth
1 tsp. turmeric, cumin, cayenne pepper, paprika, cinnamon, black pepper (adjust all to your taste)
2 tsp. sea salt
1 bay leaf
2 T arrowroot powder
12 oz. can unsweetened, full fat coconut milk
Juice of ½ lemon
Cilantro, for garnish
Prepared Cauliflower Rice (substitute brown or balsamic rice, if you wish)
Preparation:
Cut chicken into 1½ inch cubes.  Place in the crockpot with diced onion, minced garlic, olive oil, minced ginger, tomato paste, chicken broth and all the spices, except bay leaf.  Stir well to combine.  Place bay leaf on top and cover and cook on low for 8 hours or high for 4 hours.
When cooking time is done, in a bowl, whisk together arrowroot and coconut milk.  Gently stir into crockpot with the chicken. Cook an additional 20 minutes, until thick.
Immediately before serving, stir in the juice of ½ lemon.  Serve with prepared cauliflower rice and top with cilantro. 
To Your Vitality…and your taste buds!