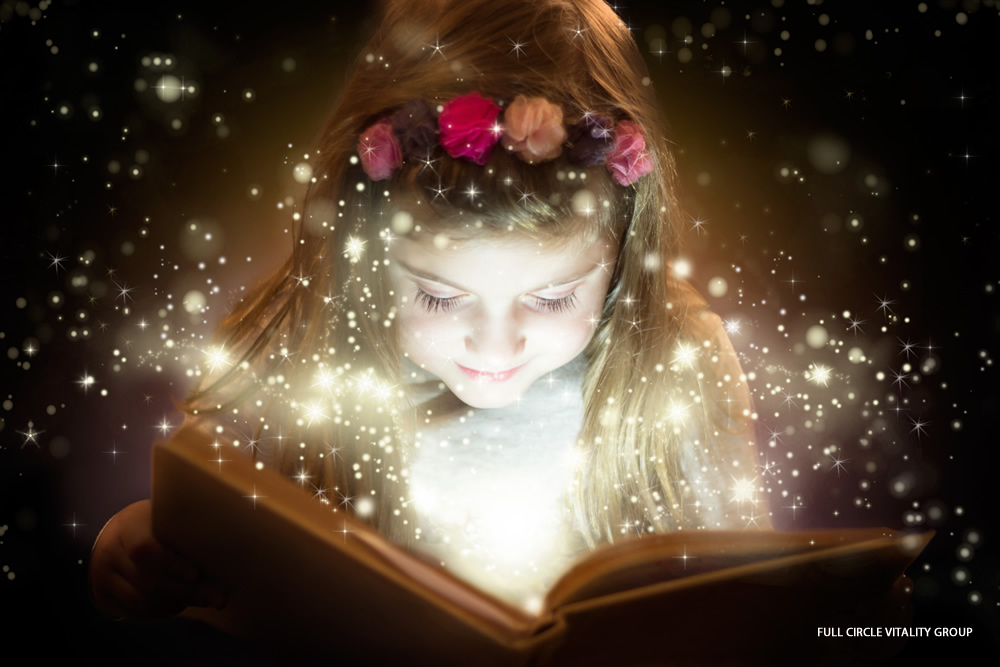 I love books!  While working on my doctoral degree, books were often my escape from the scientific jargon that could be overwhelming!
A favorite discovery recently is a book titled, Everything I Need to Know I Learned From a "Little Golden Book", by Diane Muldrow.  It is cute and thought provoking, with great cartoons from the Golden Books many of us read as children.  Muldrow uses the series of books and fashions them into advice for us that is SO pertinent to the year that is passing and the new year that is ahead. 
Here is some of the advice in the darling and clever book.  It's a longer column, but a quick read.  Enjoy!
If your life is beginning, (or is well underway!) to looking like a circus, remember:
Don't panic!
It's a new, great day.
Get dressed first thing. Sweatpants are bad for morale.  Put on something nice!
Have some pancakes.
Get some exercise every day.
Go on a joyride!
Stargaze…
Treat yourself. (In the book, the treat is ice cream! Good advice.  Just saying…)
The simplest things are often the most fun!
Go on a picnic.
Make music part of your life.
Be a hugger.
Kiss 😊.
Turn off the TV from time to time …
Read a book!
Use your imagination.
Look up (and in today's world, look up outside and away from that screen!)
Use your imagination.
Be curious
Take in some culture once in a while.
Learn something new.
Explore! What new things might be out there?
Express yourself
Be unique. Just don't go overboard.  Ha-ha!
Start planning that dream trip. You could soon be on your way!
Keep in touch.
Hang out.
Steer clear of shady characters (like the smooth-talking fox found in many Golden Books!)
Be discriminating.
Choose your companions wisely.
Break bread TOGETHER every day.
Don't forget your antioxidants (Yay for this book!)
Make a big deal of your birthday! Side note, I'm doing this TODAY! 39 again!
Dress up and go dancing…any kind of dancing.
Make something from nothing.
Sing even if you can't carry a tune (this is so me!).
Learn to cook.
Learn to clean!
Make a budget and stick to it.
Learn to swim.
Keep a health and first-aid kit handy.
Cultivate contentment.
Take a mental health day every now and then.
Get plenty of sleep!
Give in to a good cry! You'll feel so much better afterward.
Go fly a kite!
Be romantic!
Let your children know you love them.
Work hard – Play hard, too – just not too hard 😊
Do no harm.
Be proud of your country.
Don't let the parade pass you by.
Think big!
Toot your own horn!
Grow a garden.
Give thanks.
Believe in Santa Claus….and love at first sight…and that your ship will come in.
If you do all these things, your life is bound to be Golden!  To Your Vitality!