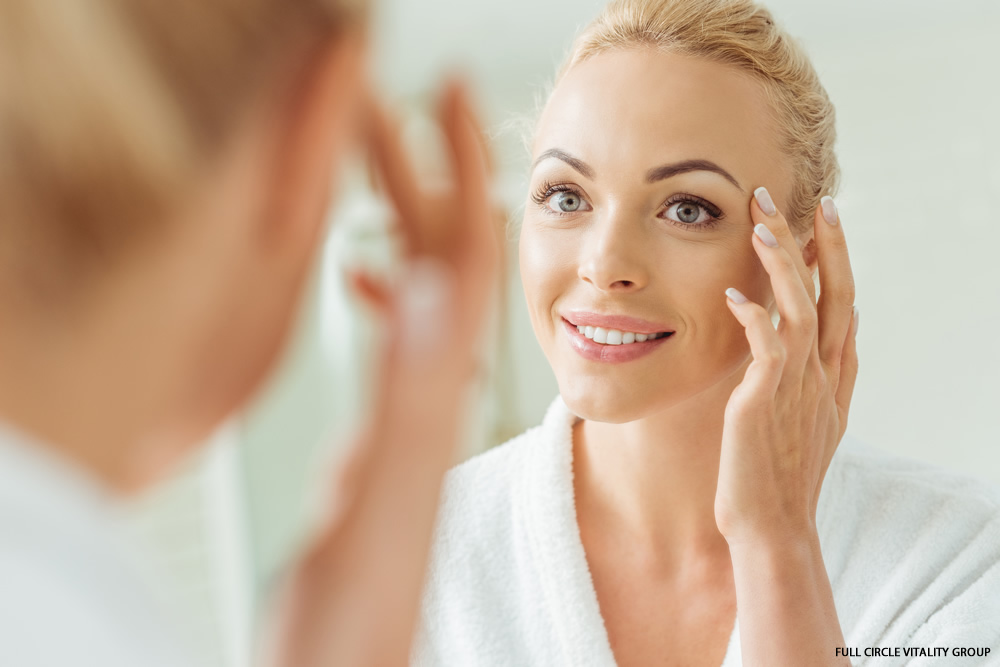 Are you aware your skin is the body's largest organ?  It also seems to be one that we mostly ignore, until we have a problem…. like dry skin, bug bites, sunburn, poisons, a rash.
Our skin is susceptible to seasonal issues, and in the summer, we deal with a number of skin issues.  Our skin is more exposed most days, so it has to cope!
If your skin is suffering, we recommend Skin Repair Cream – a healing ointment used by many of our clients.  Skin Repair Cream was originally developed to minimize scar tissue, and can be used for scars, eczema, psoriasis, stretch marks, abrasions, poison oak, poison ivy, and sunburn. My husband calls it a miracle cream! It comes in a 2 oz. tube and sells for $33.  Call us to order!
Some great home remedies might help your skin, too.  Try a few of these the next time you have an ouchie.
Sunburn, eczema, psoriasis or rashes
Drink lots of water to hydrate your skin from within.
Spread plain, cold yogurt or mayonnaise over your burned skin.
Slice open an aloe vera plant leaf and spread the pulp and juice on your skin.
Soak a cloth in white vinegar or apple cider vinegar and lay on your burned skin.
Bites
Stop itching by dabbing gently with lemon juice, apple cider vinegar, witch hazel or alcohol.
Make a paste with baking soda and a little water; a crushed aspirin and a little water, or dab honey on it.
Rub fresh basil leaves on the bite
Cut an aloe vera plant leaf and put on the bite.
Cool down the itch with an ice pack or a refrigerated tea bag (make the tea first to add to your hydration!).
Try not to let the sun and the bugs and the heat dampen your enthusiasm for being outdoors!  Go for a walk or a hike.  Grab your bike and take a long ride.  Jump in a pool or a lake – or even better, the ocean!  Or, simply sit and absorb some of the glorious rays of sunshine! 
To Your Vitality!  Stay tuned for some bath ideas next week!