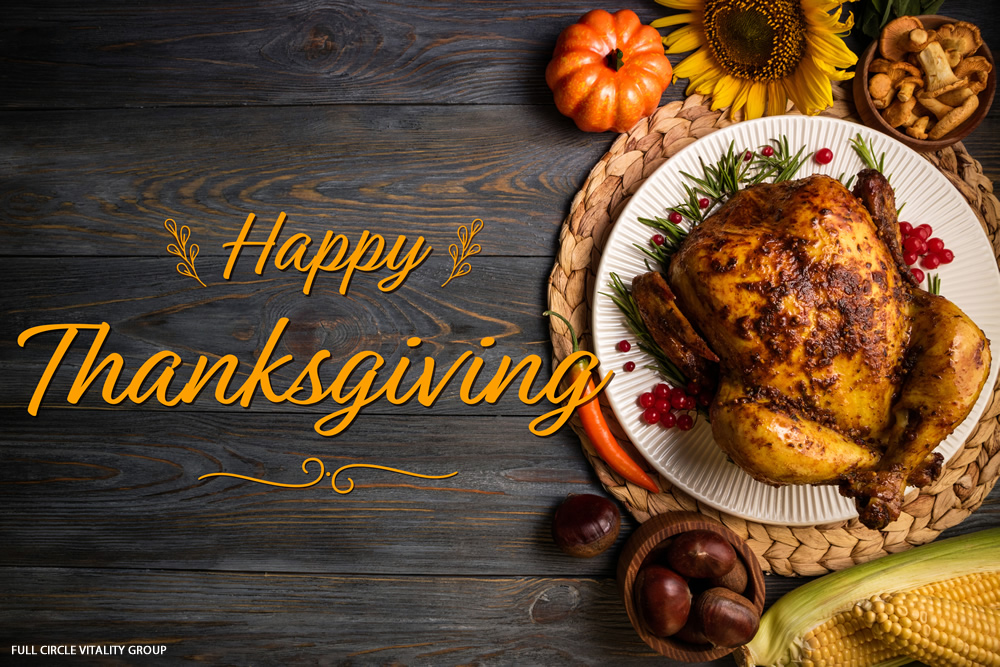 Oh…the holidays!  The season we are approaching can present numerous challenges in many areas of our lives. We get so busy, we eat less than healthfully…and on the run, we don't sleep, and we're stressed!  Yikes!
Full Circle Vitality Group presents a number of wellness strategies in our Business and Wellness Academy presentations.  We can provide a Lunch & Learn, a Breakfast seminar, or a business meeting with something fun and different for your sales force, employees and co-workers.
Your employees will love these – and you – for suggesting we come in to your office!
Here is a sample of some ideas we could discuss at your next event on how to thrive during the holidays.
The best way to entertain guests is to spend time with them.  The dishes can wait.
Rethink power shopping.  Opt for fewer gifts that mean more.
Breathe deeply --- and watch things fall into place.
Revisit natural, time-honored treatments to heal what ails you.
Generous acts are more than simple gestures.  They're a way of life.
Don't confuse what you give with who you are.
Exercise can be an effective coping tool, not just another thing on your to-do list.
Rather than ignore stress, take note of it.  Only then can you create a plan for change.
Be mindful of what you drink.  Nourishment comes in many forms.
It doesn't take a Herculean effort to be a miracle in someone's life.
These ideas were taken long ago from a magazine called Body+Soul.
We often forget the holidays can be a fun time as we get caught up in the preparations and celebrations.  These tips might help you take a step back and give yourself such much needed stress relief!
Give us a call today to give yourself and your own business a nice gift during the holidays!
To Your Vitality!