I love salmon, seafood and many types of fish!  My delightful son-in-law, Jason Grimes, goes fishing with his grandpa several times a year and catches the most delicious trout, which he then cooks for my family!  Good deal, right?  Trout is an amazingly mild and tasty fish, and Jason and our daughter, Mary Kate, simply bake or grill it with some lemon juice and butter.  Scrumptious!
Many, many years ago, I attempted to try a new fish – Chilean Sea Bass. While announcing my dinner selection for the evening to my kids, I mis-pronounced the name, and my kids thought we were having "chili and sea bass" for dinner 😊.  As I served the fish, my kids kept asking, "where is the chili?" This has become a family joke ever since. 
When my favorite fish purveyor, Vital Choice Seafood, had a sale recently (and it's still going on – so check it out!), on Chilean Sea Bass, I knew I had to order some. Chilean Sea Bass is a white, firm fish that has delicious buttery flavor and can be cooked as a filet, or used in recipes. Like many types of fish, it is a great source of Omega-3 fatty acids, which are very beneficial to our good health.  I love it!  Try this new recipe and experience a taste sensation!
Easy Baked Chilean Sea Bass (from Vital Choice website)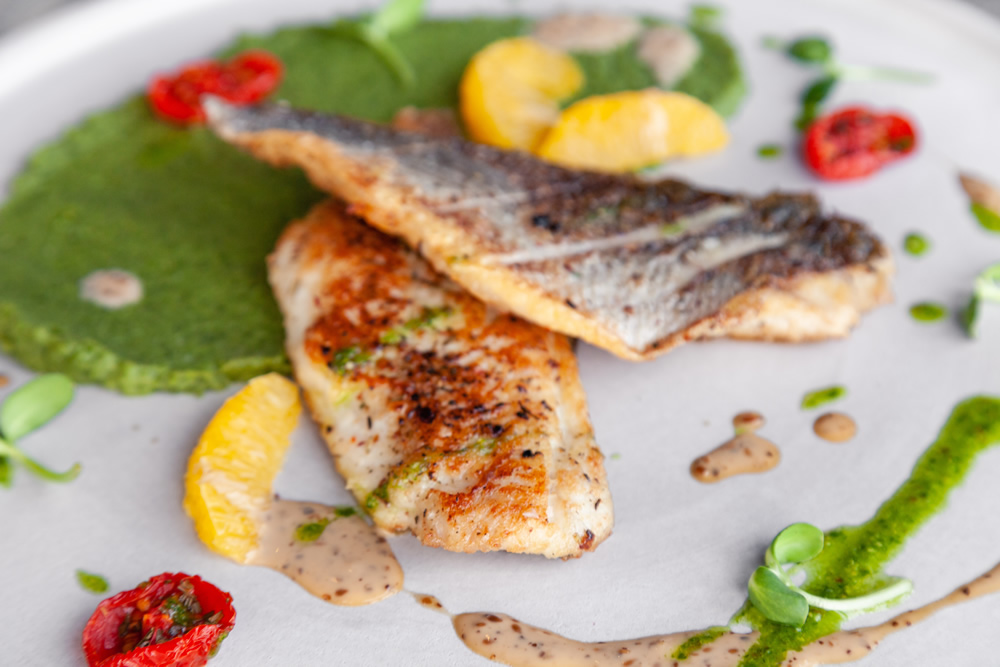 This recipe includes a yummy lemon & shallot beurre blanc sauce, which flavors the sea bass beautifully. Feel free to serve the fish plain if you like, or use another type of sauce. 
4 Chilean Sea Bass fillets – each about 6 oz.
Salt - Kosher or sea salt and black pepper to taste
Creole seasoning, or Old Bay, or make your own seasoning!
Butter Sauce (ooh la la – lemon beurre blanc sauce!):
¼ cup dry white wine
1 ½ Tablespoons white wine vinegar
1 ½ Tablespoons minced shallots, or use onions
1 Tablespoon lemon juice – you'll need actual lemons for the zest of the skin
1 teaspoon lemon zest
1 Tablespoon heavy cream
6 Tablespoons cold butter, in 1-inch pieces
Garnish: lemon wedges
Heat oven to 425 F. Coat a baking pan with olive oil. Lightly sprinkle the fillets with salt, pepper, and Creole or other seasonings you want to use.  Place the fish in the baking pan, skin-side down.
Bake the fish fillets at 425 F for about 15 to 20 minutes, depending on the thickness of the fillets. You will know the fish is ready when the temperature reaches 145 F on an instant-read thermometer inserted into the center of a fillet.
While the fish is baking, prepare the lemon beurre blanc sauce.
Combine the dry white wine, white wine vinegar, and minced shallots in a sauce pan.  Bring the mixture to a simmer and cook until it has reduced to about 2 tablespoons. Add the lemon juice, zest, and heavy cream.  Remove the pan from the heat and whisk in 1 piece of the butter.
Reduce the heat to low, and put the pan back on the heat, continue whisking until the butter has almost melted. Continue with the remaining pieces of butter until all are melted and whisked – make sure the sauce is well blended.  Keep the sauce warm, but not boiling, until ready to top the fish! 
Arrange the fish on plates with lemon wedges and drizzle with the lemon beurre blanc. Serve and enjoy!
To Your Vitality!